Over 20 years serving the Puget Sound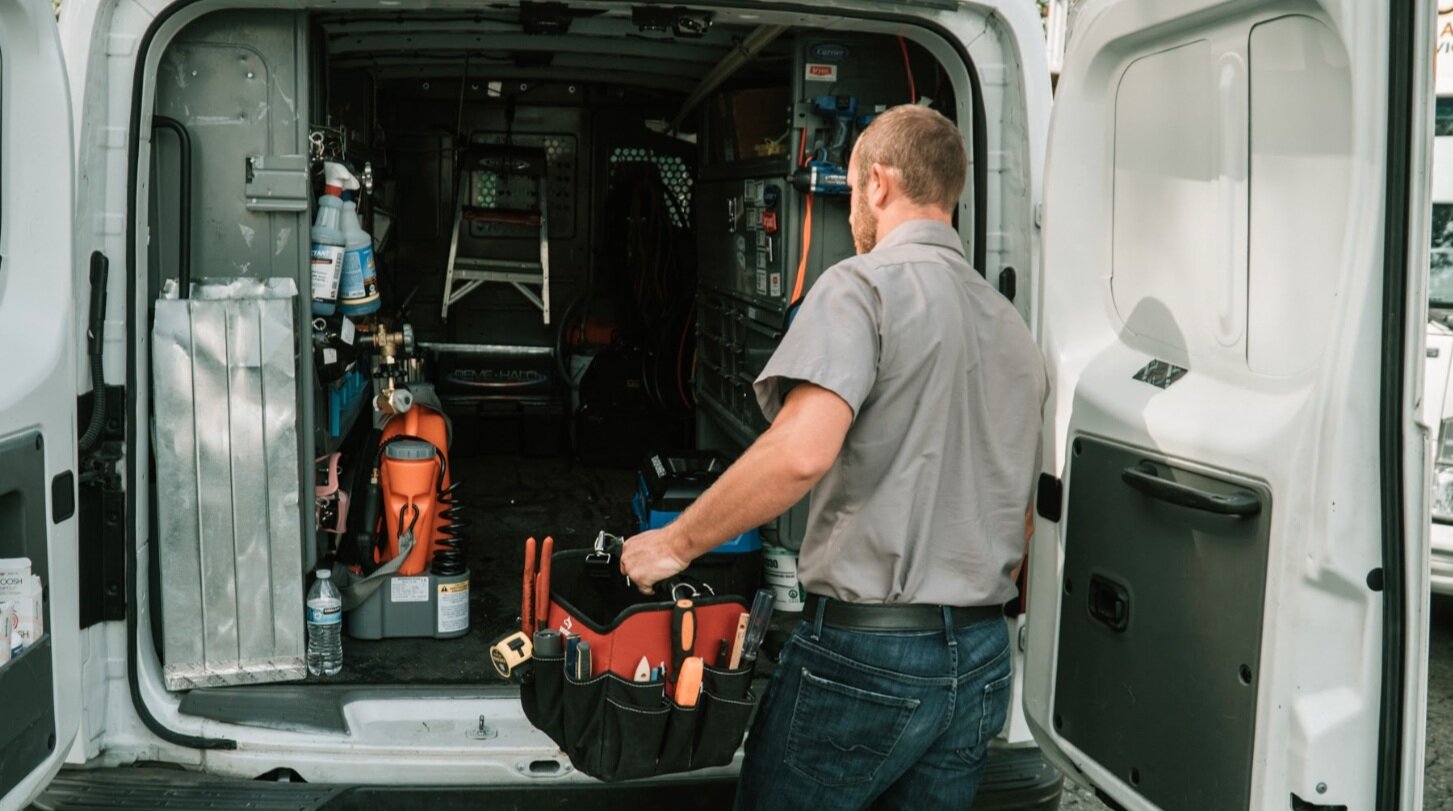 At Alexander's Heating, nothing matters more to us than offering quality service and we are available when you need us most. Alexander's is a full-service heating and cooling contractor, ready to address your residential or commercial needs! We sell, repair, install, and maintain air conditioners, heat pumps, furnaces, fireplaces, water heaters, and gas pipes all over the Greater Seattle area.
Alexander's Heating has served the Greater Seattle area and Kirkland with high-quality commercial and residential furnace and heat pump installation. Customers have come to trust our attention to detail and 100% satisfaction guarantee.
heating installation
Whether it's replacement or a new install you need, we can have a representative out to discuss your heating needs and provide a free quote against all available options.
heating Repair
Appliances often break down when we need them most. It's important that you be able to heat your home on a cold day and Alexander's can schedule same-day service for your heating emergency.
Maintenance
Regular professional maintenance of your heating solutions is the best way to extend the life of your appliances and keep them working most optimally.
The Pacific Northwest is known for a mild climate and clean air but even Western Washington gets uncomfortable in the summer. We have flexible appointment availability and comprehensive services to address your cooling needs. Air Conditioning does a lot more than keep you cool at home - it improves your safety, health, and home value. Read about all the lesser known benefits of AC on our HVAC Tips Blog.
AIR CONDITIONER installation
Whether it's replacement or a new install you need, we can have a representative out to discuss your cooling needs and provide a free quote against all available options. An investment in air conditioning is an investment in your comfort, security, and health at home as you can rely on cool, filtered air circulating while your windows and doors are locked tight.
AC Repair
We often overlook the benefits of AC until our appliances fail us. When your unit stops working properly, your air quality and comfort both decline. Restore your comfort and peace of mind with the scheduling of a quick repair. For emergency service, please call.
Maintenance for Air Conditioners
Regular professional maintenance of your air conditioner is the best way to extend the life of your cooling unit and keep it working most optimally. Our technicians can check refrigerant levels, inspect connections and tighten as needed, clean coils and filters, and ensure proper energy efficiency.
We have a range of products to address all of your residential or commercial heating & cooling needs.
Furnaces
Furnaces are heaters that operate on gas, oil, or electricity. Today's furnaces use much less fuel (nearly 30% less) and run much quieter than older versions. With many kinds of furnaces on the market and available through Alexander's, we can recommend several options to best address your home's needs.
Heat Pumps
Heat Pumps are comfort solutions that can heat and cool your home, depending on the season and desired temperature. Unlike furnaces which create heat from burning fuel, heat pumps transfer heat from other regions of your home - primarily outside or underground.
Air Conditioners
Mitsubishi Ductless units serve as your Air Conditioner in warm temperatures and your ductless heating source during colder times of the year. Beyond energy efficiency, the split system is cost-effective, easy to maintain, and as quiet as your refrigerator.

Water Heaters
Depending on your home's needs, you may choose a traditional water tank or a tankless water heater. Traditional water heaters are more cost-effective up front, but uses more energy to run and will produce a higher energy bill. Tankless water heaters take up 80% less space and consume less energy than water tanks because they only heat the water being used. They also never run out of hot water unless you have periods of very high demand during which your water use exceeds the flow capacity.
Our most popular residential furnace, the new S9X2 furnace offers two stages of gas heat for comfort in cold weather and maximum efficiency in warm weather.

Wall-mounted units make for simple installation and efficient heating & cooling, no matter the space.
Alexander's Heating, Inc has provided the same quality service since 1998 to homes and businesses throughout the Puget Sound. When it comes to selecting our manufacturers, we prioritize comfort and quality, offering our customers the very best in heating & air.
"It's hard to stop a Trane."
For over 100 years, Trane has built home comfort systems with a dedication to quality, innovation and reliability. Each Trane product is built and tested to withstand the toughest conditions (like encasing outdoor units in solid ice) and keep running. Not only are their products efficient, Trane is often awarded for designing and building the quietest systems in the industry.
Mitsubishi
Mitsubishi's line of ductless and ducted cooling and heating systems offer a superior alternative to traditional HVAC systems. Mitsubishi units focus on individual rooms and spaces instead of the one-size-fits-all approach of a central system. They're known for energy efficiency, flexibility, and ease of installation with refrigerant lines connecting an indoor and outdoor unit.
Indoor units can be installed anywhere in a room - ceiling, wall, or floor while outdoor units are compact and easy to install and camouflage.
Mitsubishi Electric products provide quick solutions for: hot and cold rooms, additions and renovations, enclosed patios, homes that can't support ductwork, and large multi-zone living spaces.
About Alexander's Heating
Our team of installers, technicians, and service representatives has been providing outstanding heating & cooling services in the Puget Sound for over 20 years. We take quality and comfort seriously and guarantee customer satisfaction with every job.
Alexander's services cover Seattle, Kirkland, Bellevue, Redmond, SeaTac, Marysville, and more in the Greater Seattle area.
Interested in joining our team?
Join Alexander's
Alexander's Heating is seeking hard-working, experienced installers, technicians, and electricians.
For career inquiries, please fill out the form below.
We do not sell, rent, or otherwise distribute private information to any 3rd party.
Hear From Our Satisfied Customers
NOVEMber 2018
"Dean did an exceptional job in meeting our needs. Best service from beginning to the end! A week after having our new furnace, we were more than happy with its efficiency! Go with Alexander's Heating. They won't disappoint you."
Xiaohan Y.
NOVEMBER 2018
"I recently completed a substantial remodel on my house in Kirkland gutting the house and installing all new mechanical systems including furnace, ducting, venting, and air conditioning. As a formed home builder I provided a written scope of work and bid the HVAC work out to 3 local heating contractors so I could compare apples to apples. After receiving the three bids back Alexander's Heating was the easy choice to make. Their bid was detailed, complete, and they were responsive with the quote. Additionally my salesman, Dean Covell, was quick to answer all of my questions and always answered his phone when I called. Once my project was under construction Alexander's Heating showed up to perform their work on the day that I requested and they finished one day earlier than expected. The installation technicians were cordial, clean, and their work was very tidy. I cannot say enough about my positive experience using Alexander's Heating and I have recommended them to several neighbors and friends."
Natalie B.
May 2019
"Excellent company! We are selling our home and had some issues with my tankless water heating and our fireplace. Called Alexander's Heating and was schedule for service the very next day. Parker Reed arrived on time, diagnosed the problems within minutes, and had them fixed in an hour. And cost was entirely reasonable, too! Completely impressed with the efficiency and professionalism of Mr. Reed and Alexander's Heating. We'll definitely be using them to service our new home."
Daniel G.
Septemer 2017
"Fair price and very fast in scheduling service! The furnace stopped working during the coldest week in Seattle…After spending $129 at another company for diagnosis, Alexander's was super straight forward with pricing and was able to be here the next morning at 8AM. Also, no emergency cost. The crew spend 1 good hours replacing the new furnace. Stay this way, please! Thank you."
EMILY L
Make an Appointment
Looking to request a free estimate, schedule service, or confirm a change to a scheduled appointment? Please fill out the contact form below or give us a call!
We do not sell, rent, or otherwise distribute private information to any 3rd party.
Visit our office in Redmond
14691 NE 95th St.
Redmond, WA, 98052
Hours of operation: Monday through Friday, 8A - 5P